Your clients expect you to offer products and services that help them not only run their business more efficiently but also provide a better employee experience. When you can do that AND deliver measurable business and economic value, you have a client for life.
To uncover the business value of isolved People Cloud, the platform isolved Network partners offer to their clients, isolved commissioned Forrester Consulting to conduct a rigorously independent Total Economic Impact™ study.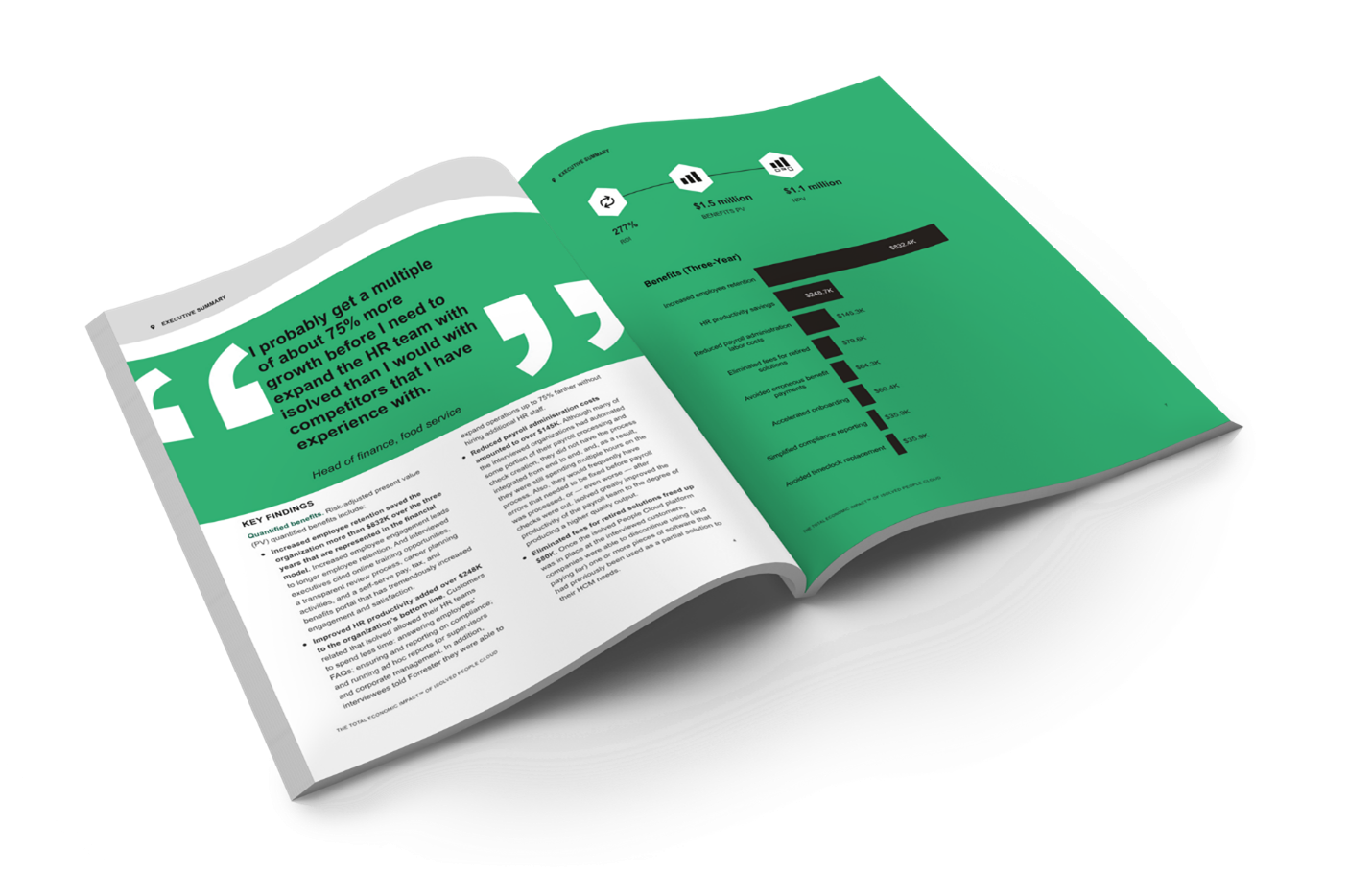 Through customer interviews, first-party research, and its due diligence, methodology and financial analysis, Forrester Consulting was able to prove that isolved People Cloud delivers significant employee experience improvements and economic value including:
A 277 percent return on investment (ROI) over a three-year period
A payback period of less than six months
A total of $1.5 million in benefits over three years
The quantitative and qualitative benefits of an isolved People Cloud investment are discussed in detail within the study.