Release 8.1 – The updates keep coming! We are working hard to provide the best tools for you and your team.
Payroll
Client Paystub Report – Additional Filters
With the 8.1 release we have added additional filtering options to our Paystub report. Prior to this release the report would run and show all employees. When you visit the Client Reports screen and search for the Paystub Report, you now have the following filter and sort options available:
Filtering
Pay Groups
Payrolls
Employee
Organizational Level
Checks and/or Vouchers
Sorting
Employee Name (Last, First)
Employee Name (First, Last)
Employee Number
Employee Status
Division Title
Division Code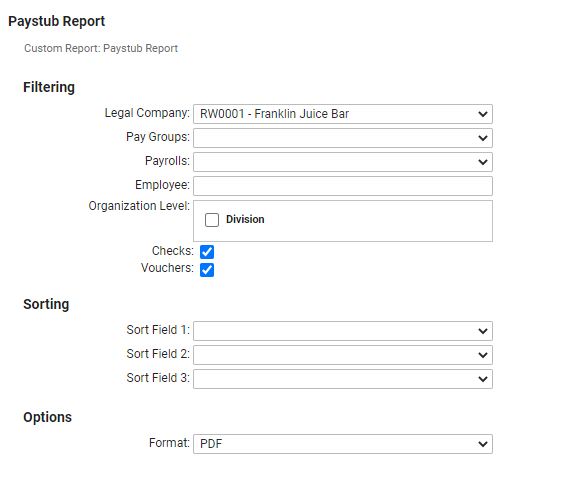 Applicant Tracking
Text to Apply
For those using our Applicant Tracking module, we have now added a Text to Apply service which gives job seekers the flexibility and convenience of starting an application from their mobile device in two new ways. This feature is a subscription based and once enabled, we will provide you will a flyer that can be used as often or however you wish. Applicants will only be able to use text to apply when it is enabled.
Text to Apply: Our text to apply service guides job seekers through the application process via a text conversation. To get you started, we create a custom, branded "Text to Apply" sign for one of your departments. We'll send you the sign, which you will just need to print and display where job seekers can see it.
Scan QR Code: Job seekers can then scan the QR code on the sign which will direct them to the career site to apply. Or jobseekers can text the provided code word to the dedicated number on the sign to initiate a text conversation that leads them through the process of applying.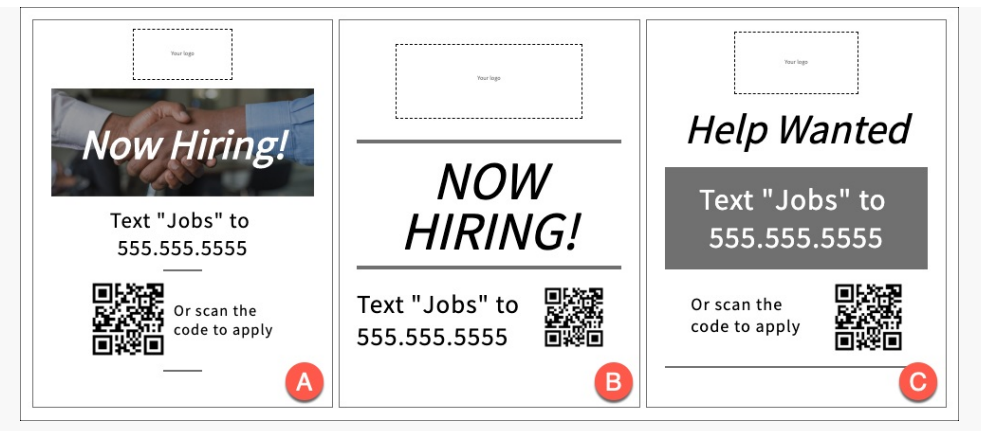 Below is an outline for the Applicant Experience
Text to Apply
Once enabled, the isolved team will create a "Text to Apply" sign using one of the three templates listed below. The sign will include a custom QR code and a text number that will be unique to your career site.
Signs will be sent to you in a PDF file format to allow you to print as many as needed to display at the locations of your choice.
Job seekers can text the code provided and will be texted a series of questions to start the application process OR,
Job seeker can scan the QR code which will direct them to your career site to apply.